Le conseil lecture de la rentrée pour tous ceux qui s'intéressent aux questions du manque de parité dans certains domaines et des théories qui "les expliquent", le livre d'Eugenia Cheng.
Eugenia Cheng est scientifique, son domaine ce sont les "mathématiques pures." Elle a gravi tous les échelons académiques sans trop se poser la question sur le fait d'être une femme dans un milieu très masculin.
Jusqu'au jour où la question est devenue inévitable et elle s'est alors demandé comment les mathématiques pourraient aider à comprendre & à déconstruire les "inégalités de genre" : x+y = a mathematician's manifesto for rethinking gender.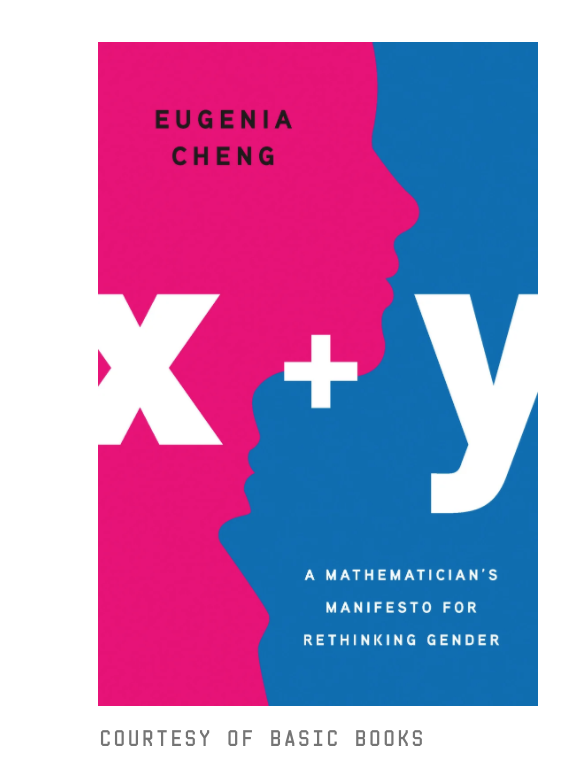 "I am going to use this approach to evaluate some existing arguments about gender differences, and then make a theory of how these arguments are flawed. But since these existing arguments are not stated quite like mathematical proofs, the first thing to do is to find the (attempted) logical structure of the argument and express it a bit more like a mathematical proof by reducing it to its bare bones. This process of stripping away outer layers is an important step in the mathematical process. The outer layers often obscure what the real structure of the argument is, a bit like sleight of hand, and so stripping away those layers often exposes the flaws in the argument. This is one of the reasons that math uses very precise language and abstractions, to leave less possibility for that sort of misdirection.
It's a bit like the fact that it would be hard to carry a concealed weapon on a nude beach."